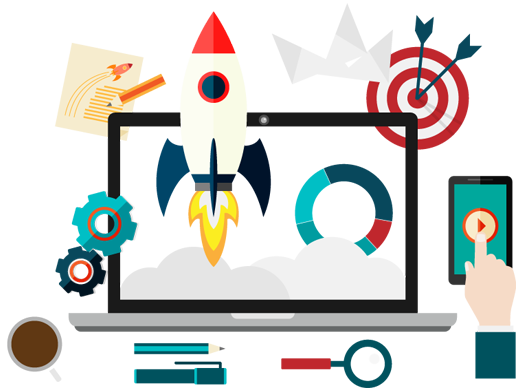 Email marketing is a service that requires creativity and a good strategy to bring out the best campaign. Let's take a look at the various services we provide:
Database Design
We create a detailed set of database to target the right kind of audience. If your website deals with health and fitness, you wouldn't target those who are looking for software development courses. See, the dots should connect, and only then a successful communication can be established. We help you in connecting the right dots, we find you the right consumers, and they will find their services with you. We are what people call the "relay" that joins the right business with the right clients.
List Services
It is very important to up-sell, cross-sell and find fresh potential clients for achieving the best results of direct marketing campaigns. And this can be done by procuring accurate data in sufficient amount so that you can segregate it properly and efficiently. The list services we use for marketing campaigns are not just vast, but also accurate.
Creative Services
Our writing and designing team offers top of the line creative services with built-from-scratch campaign designs. Our original and unique email content grabs your customers' attention at the first glance.
Analysis Solutions
When you want to start a marketing campaign, it would be a sound advice to have a good plan of action. For doing so, you will need to analyze your market really well. Which means you must study the competition and potential customers. A successful marketing strategy relies upon the knack of mapping out the complete scene, analyzing all the possibilities and planning a strategy accordingly.